Manufacturers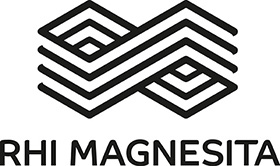 RHI Magnesita
Wienerbergstrasse 9, 1100 Vienna Austria                                              
Phone: + 43 50213 6200
Fax:    
Internet: www.rhimagnesita.com
The world's largest refractory company with ~€2.5bn pro-forma annual revenue, 10,000 customers served globally, and 14,000 employees spread over 37 countries.
Affiliated Companies:

Manufacturing Plants:
35 main production sites across 16 countries.
Research Center:
Global research team of 270+ employees, of which 98 have masters and PHDs, working out of 2 research hubs and 3 centers.
Sales Locations:
Worldwide presence with strong local organizations and solid market positions in all major markets.
Management:
Stefan Borgas – CEO
Octavio Lopes – CFO
Luis R. Bittencourt – CTO
Gerd Schubert – COO
Reinhold Steiner – CSO
Thomas Jakowiak – Integration
Simone Oremovic – Human Resources
Luiz Rossato – Corporate Development
Contacts:
Bricks and Shapes:
Complete product range
Bulk Refractories:
Complete product range