Associate Members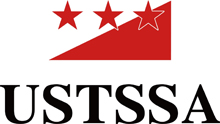 US Three Stars Specialty Alumina
144-33 79th Ave
Flushing, NY 11367
Phone: 646-552-8637
Website: www.ustssa.com

The US Three Stars Specialty Alumina is the daughter company of Zhengzhou Lvcheng Sanxing White Fused Corundum Company (ZLSWFCC) and its sole representative in the United States of America. ZLSWFCC is a specialized manufacturer of special refractorie, founded in 1996, with strong technical strength, highly-professional workforce and advanced production equipment. The company is located in the center of Central China's convenient railway and highway transportation system. The main products are sintered tabular corundum, fused white corundum, fused spinel, fused mullite and special materials for precision casting, crucible, etc.
The company strives to deliver excellence product quality to all customers by professional management and continued technological progress. In 2003, the company was certified by ISO 9001:2000 quality management system. The company takes effort in environmental protection and was awarded by the state government as "the first advanced enterprise of clean production" in corundum industry. The company invests heavily on R&D and technology advancement and continues to build a highly motivated and skilled production team.
The company is specialized in the manufacturing of fused, sintered, highly-pure and synthesized refractory raw materials. It has many stable and satisfied clients in China, Japan, UK and Hungary. The company has become the designated manufacturer of Mullitehas for Sinosteel Luoyang Institute of Refractories, one of the largest refractory product companies in China.
The management of the company believes in passion and hardworking and follows the old Chinese sayings of "Move forward, or you will fall behind", "There is always someone to learn from". The company is always ready to work with old and new friends and embrace a brighter future.
Thank you for your attention to our company.
Management:
Xiaozhao Cai, Chairman
Shasha Cai, President
Jay Zhao, Director of operation

Plant Locations:
Xingyang City, Henan Province, China, 450100
Yulong County, Xingyang City, Henan Province, China, 450100
Chengguang Country, Xingyang City, Henang Province, China, 450100

Research Locations:
Xingyang City, Henan Province, China, 450100
Yulong County, Xingyang City, Henan Province, China, 450100
Chengguang Country, Xingyang City, Henang Province, China, 450100

Laboratory Locations:
Xingyang City, Henan Province, China, 450100
Yulong County, Xingyang City, Henan Province, China, 450100
Chengguang Country, Xingyang City, Henang Province, China, 450100

Sales Locations:
New York, NY, USA
White fused alumina, brown fused alumina, tabular alumina, black silicon carbide, green silicon carbide, fused spinel and other raw materials