Raw Material Suppliers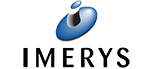 Imerys Refractory Minerals
100 Mansell Court East
Suite 300
Roswell, GA 30076
Phone: (229) 924-4461
Fax: (770) 225-7901
Websites: www.imerys-refractoryminerals.com
IMERYS Refractory Minerals
The global benchmark in Alumino-silicate Materials
With 17 production sites across 6 countries and spanning Europe, North America, Africa and China, IMERYS Refractory Minerals offers the most complete range of materials for the Refractory, Foundry and Investment Casting industries.
The starting point for high performance alumino-silicates is in identifying and securing the best reserves, and with our Andalusite facilities in South Africa as well as the synthetic mullite production in the USA we have unmatched capability to supply the best materials in their class anywhere in the world.
Industrial processing is at the core of our business with the desire to have best in class assets a continual focal point.
Management:
Jose Martin, Commercial Director

Plant Locations:
Andersonville, GA
Greeneville, TN

Research Locations:
Andersonville, GA
Greeneville, TN

Laboratory Locations:
Andersonville, GA
Greeneville, TN

Sales Locations:
Roswell, GA
Alumina, Brown Fused
Bauxite, Raw
Kaolin
Alumina, High Purity
Alumina, Tabular
Mullite
Alumina, White Fused
Spherical Silica
Silica Fused
Andalusite
Bauxite
Spinel
Zirconia Mullite
Bauxite, Calcined
Molochite
Fused Zirconia Mullite
Fused White Mullite
Bubble Alumina